Why is regular maintenance important?
 
Ford Car Service, Auto Repairs Robin Ford in Glendolden, Delaware County, PA
When it comes to preventative maintenance, Robin Ford does it all. From oil changes and brake work to tire rotations and wheel alignments, we'll get you back on the road quickly at Robin Ford. We even offer complimentary alignment checks, cooling system checks, and warning light diagnosis!
In our service department, our experts will always take the time to explain any issues your vehicle is having and how we intend to fix them. We'll walk you through every step of the process, helping you to understand what's going on at every step.
Our technicians also exclusively use OEM quality Ford parts to ensure the perfect fit for your vehicle. Whether you're coming in for service or looking to purchase parts for a DIY job, our experts will know which part you need. So use the link at the top of the page or call (888) 309-3775 to schedule car service today!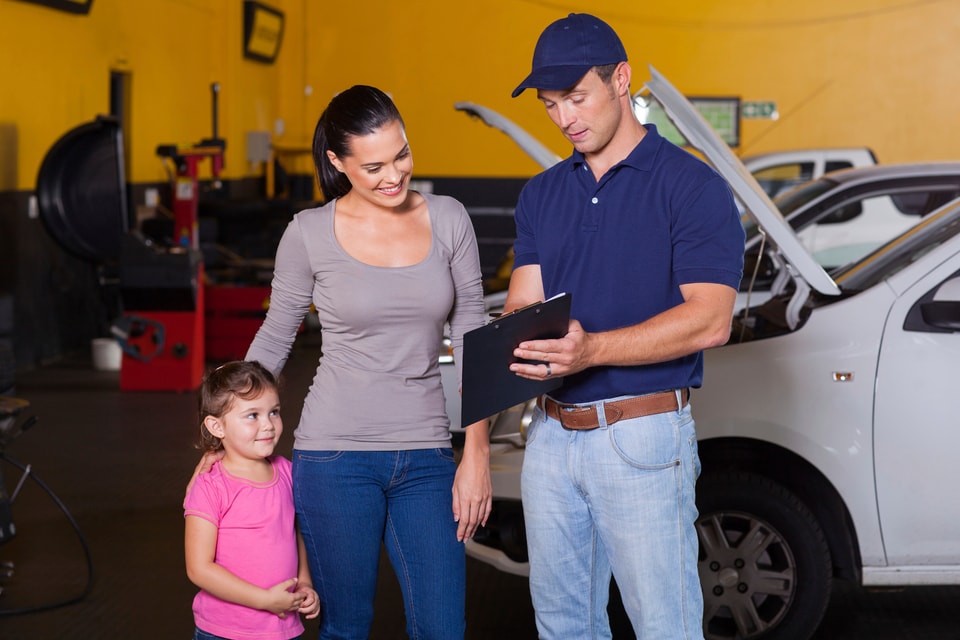 CUSTOMER TESTIMONIALS:
"Robin Ford's Service Department always fixes my family's cars right the first time.  They provide us with loaner cars and have even picked me up from my office.  Their prices are competitive and fair and their staff is wonderful... especially Steve LaMonaca."  --Noah Gabriel | 2015 Explorer
"
I have been using Robin Ford for over twenty years They are knowledgeable and always deliver on time Steve 's knowledge is second to none regardless of the make of car . They stand by their work They go the extra mile to make you happy." 
-Nick Rizzo \ 2013 Fusion
"
Great service department, quick and effecient, job was diagnosed and done right the first time. Service manager Steve LaMonaca was a gem to deal with and I feel he went over and above for me even though I was a new client to his dealership." 
-Steven Nusbaum \ 2010 Explorer
"I have been taking my car to Robin Ford for the past 4-5 years and have never a bad experience. Everybody is always friendly, things are easily explained to me and I always leave with everything resolved and a smile on my face." 
-Matt Tomasco \ 2011 Edge
"
Have purchashed a few vehicles for my family from Robin Ford during the past 20 years..I am satisfied with their sales dept., but the excellence in their Service Dept is beyond what I expected......Steve Lamonaca , and Sean Cantwell have worked with me especially after my warranty expired on my vehicle....Sorry to say my vehicle has had many a problems, but each time it was fixed with understanding and compassion...These guys sit and listen time after time to all the the car problems , plus our own, as we vent to them....This takes patience...I would recommend this service dept to all my friends , and no place else...They even have a courtesy vehicle to take you home an pick you up , when you have to leave it overnite....NOW THAT IS SERVICE!!!!!!! What else can I say...a perfect 10....
"
I was in need of service. I was greeted pleasantly by everyone I came in contact with including the Sales and Parts Depts. I talked to almost everyone in the store while waiting for the srvice dept. to finish with the repairs to my vehicle. When the work was completed, the Service Manager "Thanked" me for being a loyal customer."  
-
Ken Davis \ 2004 Taurus

"

I want to thank the wonderful staff at Robin Ford who helped me when my car wouldn't start. They went above and beyond the call of duty by having the car picked up and diagnosing the problem. It was fixed the next day, and when I received the bill, there was no charge.

"
-R. Baum | 2013 Ford Explorer

"Robin Ford's staff was very, very friendly. Demonstrated concern for the constraints and limitations I was under in terms of time and price for services.... will be coming back without a doubt." - Mary S. | 2013 Ford Fusion
We're sorry, we do not currently have any specials published. Please check back soon or contact us for more information.
Service Hours
Monday

7:30am-6:00pm

Tuesday

7:30am-6:00pm

Wednesday

7:30am-6:00pm

Thursday

7:30am-6:00pm

Friday

7:30am-6:00pm

Saturday

8:00am-3:00pm

Sunday

Closed
See All Departments
Dealership Hours
Monday

9:00am-8:00pm

Tuesday

9:00am-8:00pm

Wednesday

9:00am-8:00pm

Thursday

9:00am-8:00pm

Friday

9:00am-8:00pm

Saturday

9:00am-5:00pm

Sunday

Closed
Parts Dept. Hours
Monday

8:00am-5:00pm

Tuesday

8:00am-5:00pm

Wednesday

8:00am-5:00pm

Thursday

8:00am-5:00pm

Friday

8:00am-5:00pm

Saturday

8:00am-3:00pm

Sunday

Closed
Service Dept. Hours
Monday

7:30am-6:00pm

Tuesday

7:30am-6:00pm

Wednesday

7:30am-6:00pm

Thursday

7:30am-6:00pm

Friday

7:30am-6:00pm

Saturday

8:00am-3:00pm

Sunday

Closed
Where can I get car service and repair near me? 
Drivers from eastern Philly to Springfield, PA come to Robin Ford for trusted auto repairs and routine car maintenance at our Ford dealership in the Delaware Valley.  Our technicians are specifically trained to service your Ford-vehicle, offering quick and professional maintenance with close reference to your vehicles unique manufacturer guidelines.
Fill out our online form  to schedule your service today from your home in nearby Darby or Ridley Park. If you have any questions, fill out our contact form and we will connect you to one of our service specialists.
Learn more about our express oil change lane service to save even more time out of your day. We are always looking for ways to save our customers money, and that's why we offer service specials and regional offers too!
Whether you're looking for parts, maintenance, or more serious repairs, the team at Robin Ford is equipped to keep your vehicle in top shape. For more information on the services that we provide, or to schedule an appointment with us, be sure to contact our Ford dealership serving Springfield PA online or to call us directly at (888) 403-7245 today!
Your privacy is important to us.
Robin Ford of Glenolden takes your privacy seriously and does not rent or sell your personal information to third parties without your consent. Read our privacy policy.